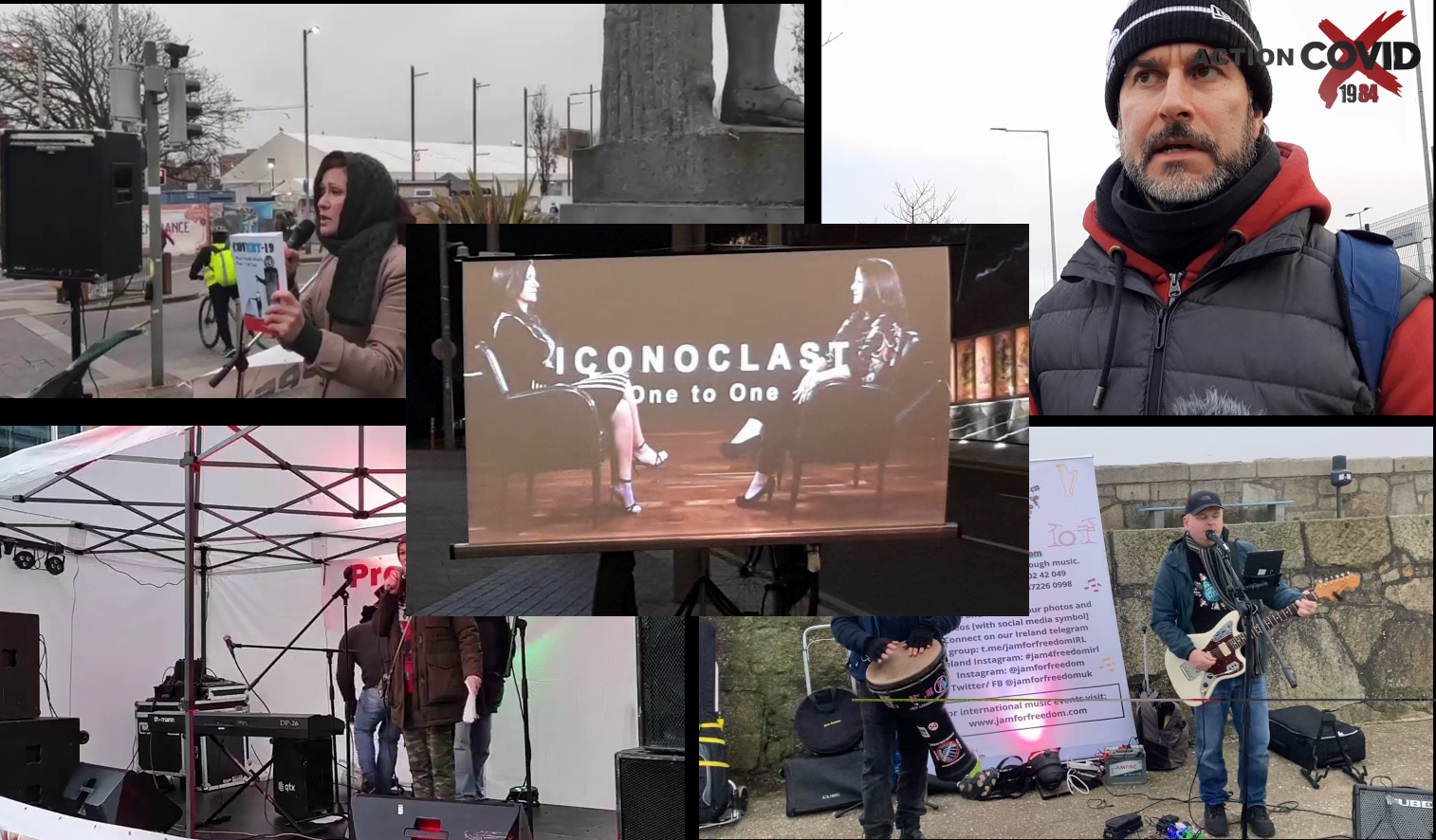 On Christmas holiday week there were some worthwhile events that took place around Ireland pushing back against the tyranny & medical apartheid:
On Friday 17th December at 7pm Melissa Ciummei's interview with the Irish Inquiry (which was removed from YouTube after being viewed 450K times in 6 days) was projected beside Facebook / Meta HQ in Dublin 2. There was a great turnout for this on a cold winters night & the video was well received.
On Saturday 18th December at 2pm the "Freedom Rally" was held by Rise Up & Integrity Ireland, some speakers of the day included Carina Harking, Stephen Manning & Báirbre de Bairéad (aka Shakti). A wonderful assembly of good people traveled to Galway city, and stood in the cold for several hours, a massive Thank you to all who came, many new faces, the organic movement is growing.
"Hold the Line" also took place at 2pm on Saturday in Swords where people taking stood by the road side to raise local awareness of the dangers of the vaccines, asked questions about the media's involvements & warned people about the discrimination that is taking place in the country over a trial injection with no proven health benefit. Thank you to all who attended & will hopefully see you again in the new year!
In Dublin "Christmas March For Freedown" took place at 2pm on Malborough Street where speakers and parents spoke. Songs were also played to make the time more enjoyable during this event. Many people came as well as families with children.
On Sunday 19th December 2:30pm "Jam For Freedom" at hand where a band played songs in Dun Laoghaire with reworded lyrics adapted to the current pandemic.
Video from Dublin Corruption Awareness Ireland
Gallery Swords - Hold the Line, 18 December 2021
Gallery - Galway, Freedom Rally, 18 December 2021
Eamonn