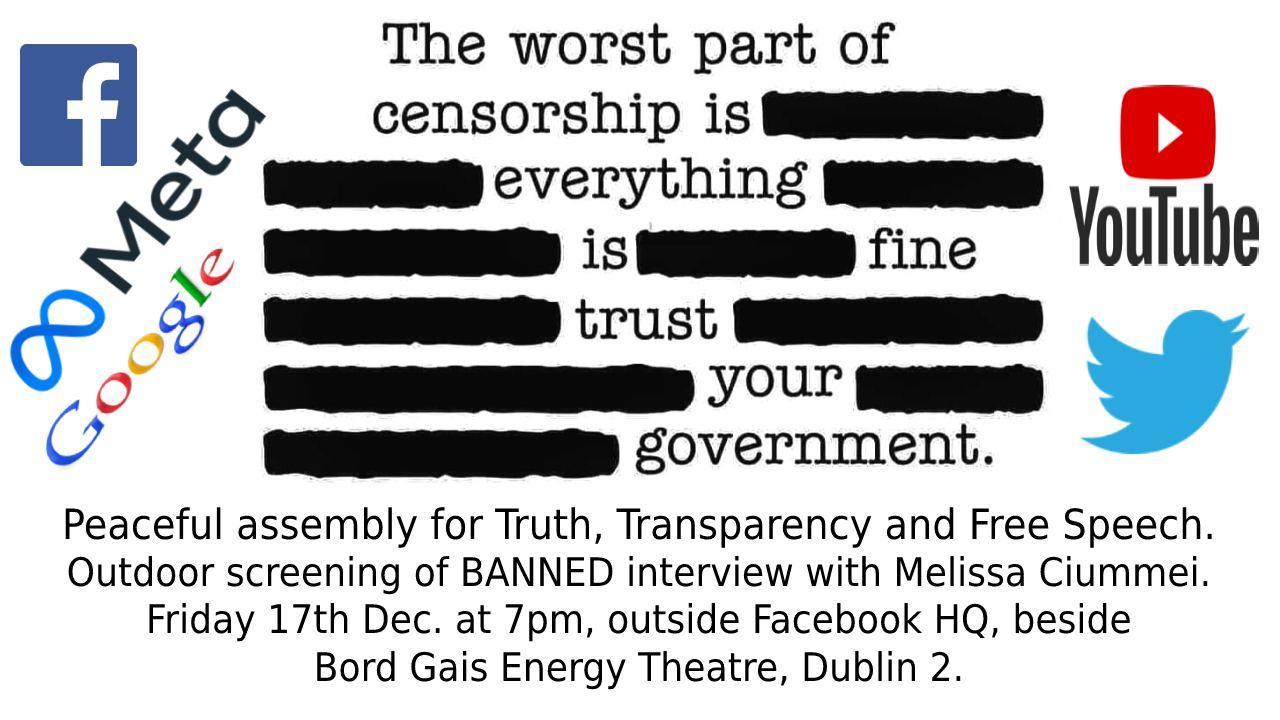 Friday 17th Dec (at 7pm) we will be projecting the BANNED Iconoclast interview with MelissaCiummei (which was removed from YouTube after being viewed 450K times in 6 days) onto a building near Facebook/Meta HQ, Dublin 2.
PLEASE SHARE!!!
After the screening of the interview, we will take the 10 minute walk to YouTube's office (located at Google HQ) to deliver a letter outlining our concerns.
Please allow plenty of time to travel as the area can be busy on a Friday evening in December and wrap up nice and warm for the weather.
Here's the address... 4 Grand Canal Quay, Square, Dublin (D02 X525)
In association with @RylandMedia & Sara Haboubi
Source: The Irish Inquiry